The objective of this project was the graphic redesign of the online store for the Abeille-Fabre Family, owners of the prestigious wine estates "Château Mont-Redon" and "Oratoire Saint-Martin". The goal was to give a fresh new look to the website, offering a clean design while conveying a luxurious and representative image of the wine world.
To achieve this objective, I completely reworked the visual identity by adopting elements that reflect the elegance and tradition associated with wine. I chose to use the "Baskerville" font, renowned for its distinctive character and strong identity, to enhance the brand image.
The color red was carefully integrated into the design to evoke desire in users. It symbolizes the passion, energy, and excitement found in each bottle of wine from the Abeille-Fabre Family. As for the brown color, it brings a natural and noble touch, reminiscent of the vineyards and traditional production processes.
Thanks to this graphic redesign, the online store of the Abeille-Fabre Family now offers a refined and immersive visual experience. Users will be captivated by the harmony between the clean design, carefully selected color palette, and subtle details that showcase the products offered by the Abeille-Fabre Family.
Before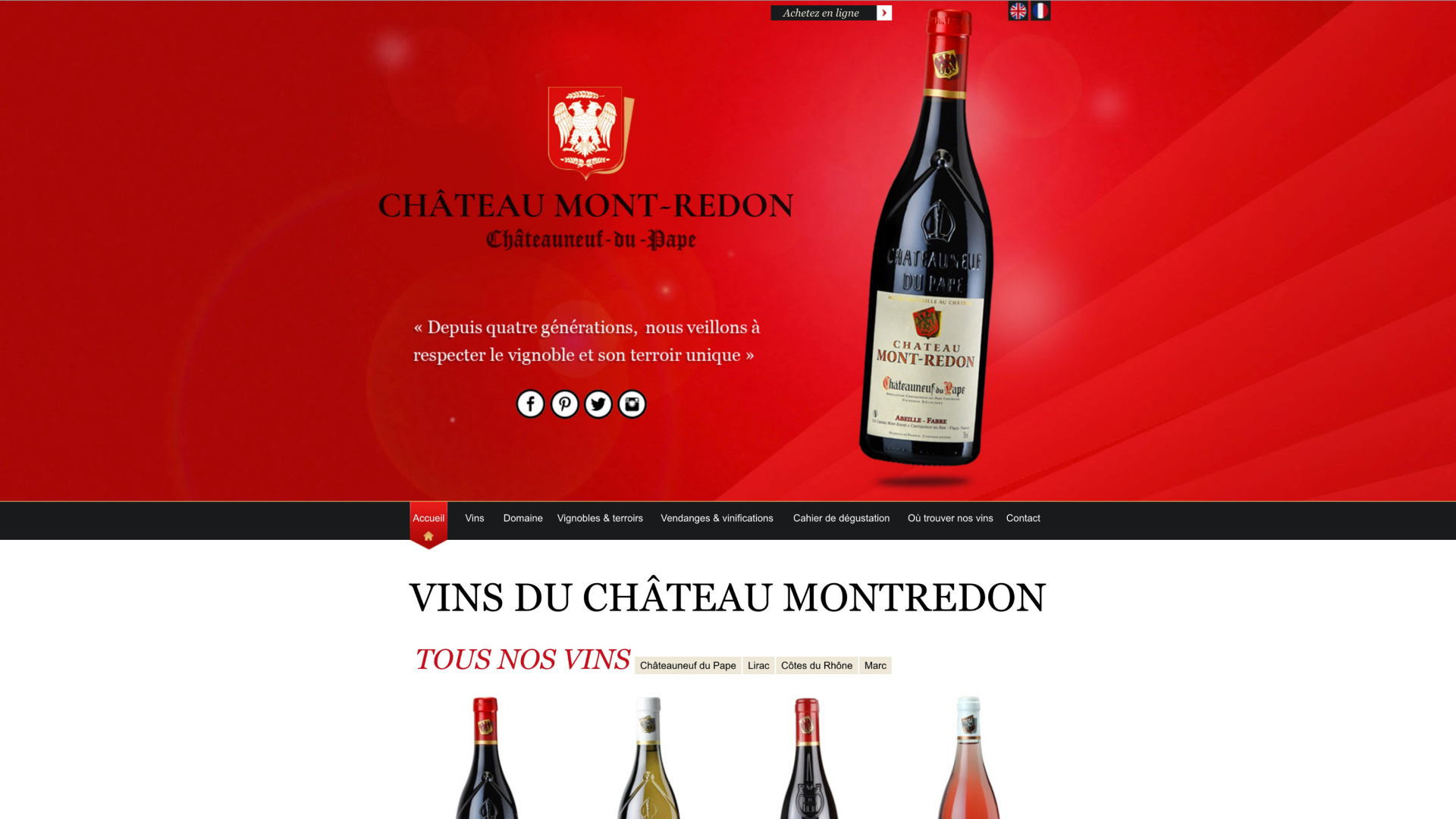 After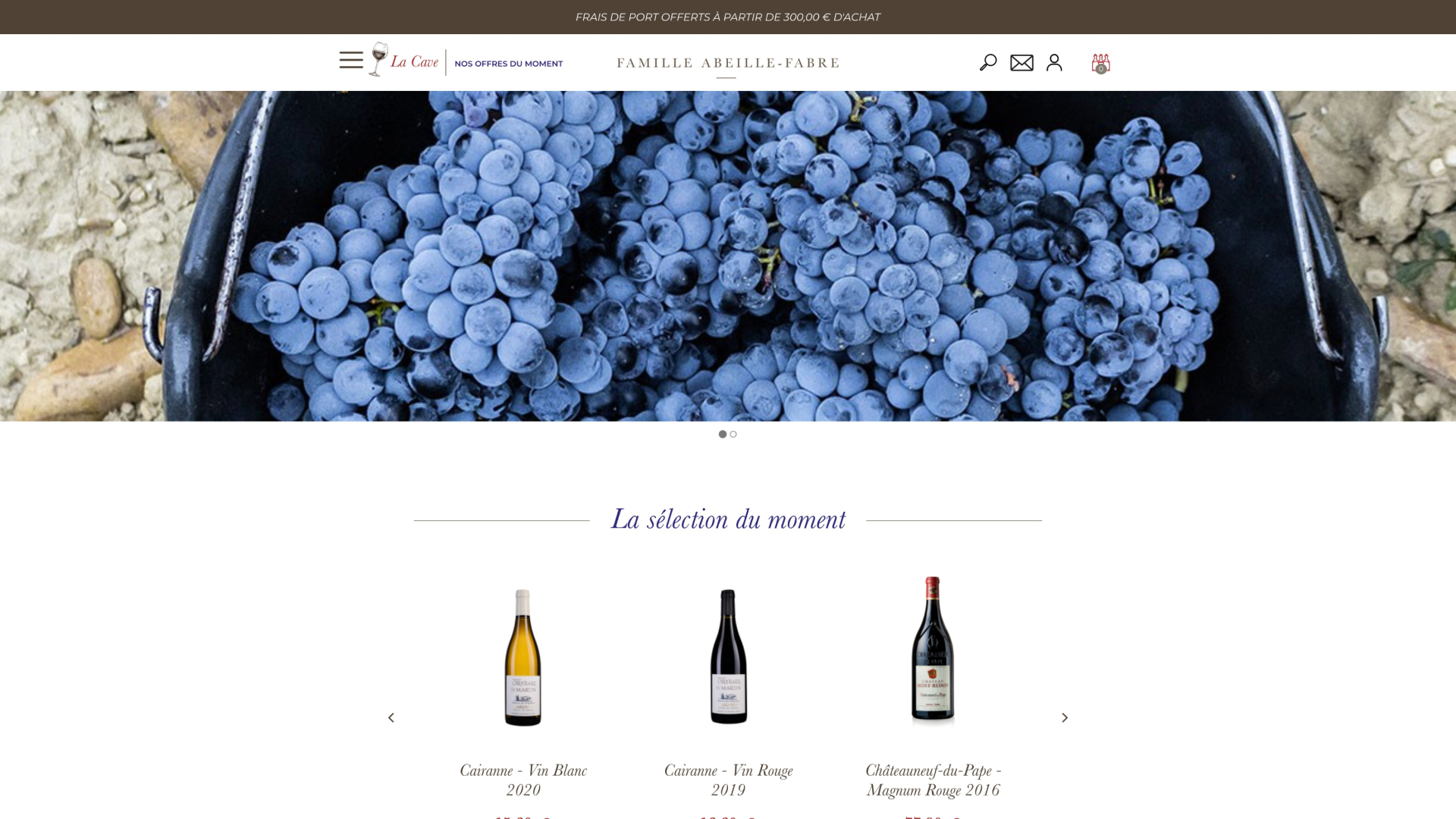 Here, it was necessary to reduce visual clutter.
Adding short and spaced-out texts helps maintain the user's attention and encourages them to read the section. The checkerboard pattern also helps maintain a square, reassuring structure while remaining dynamic.
Before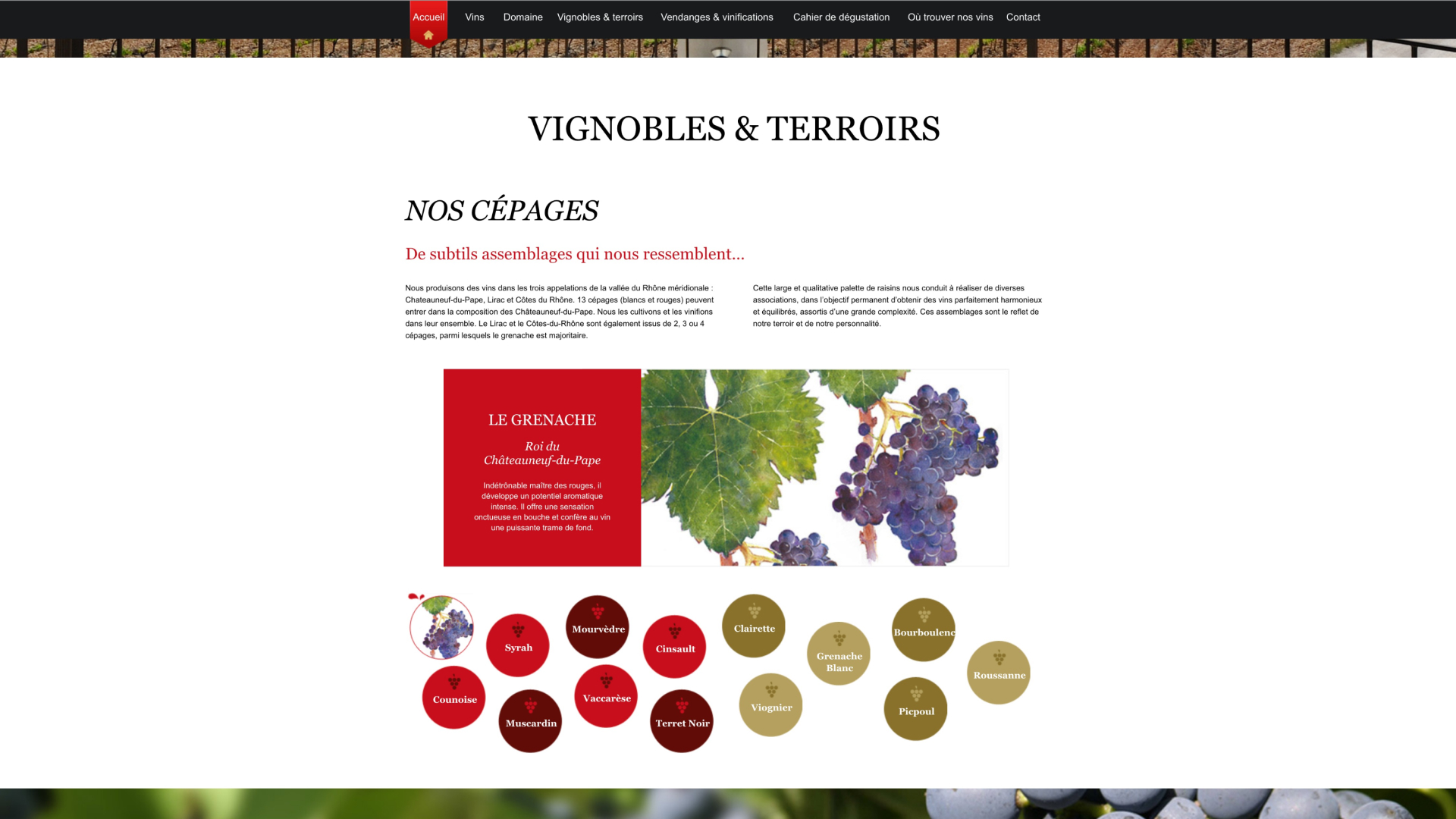 After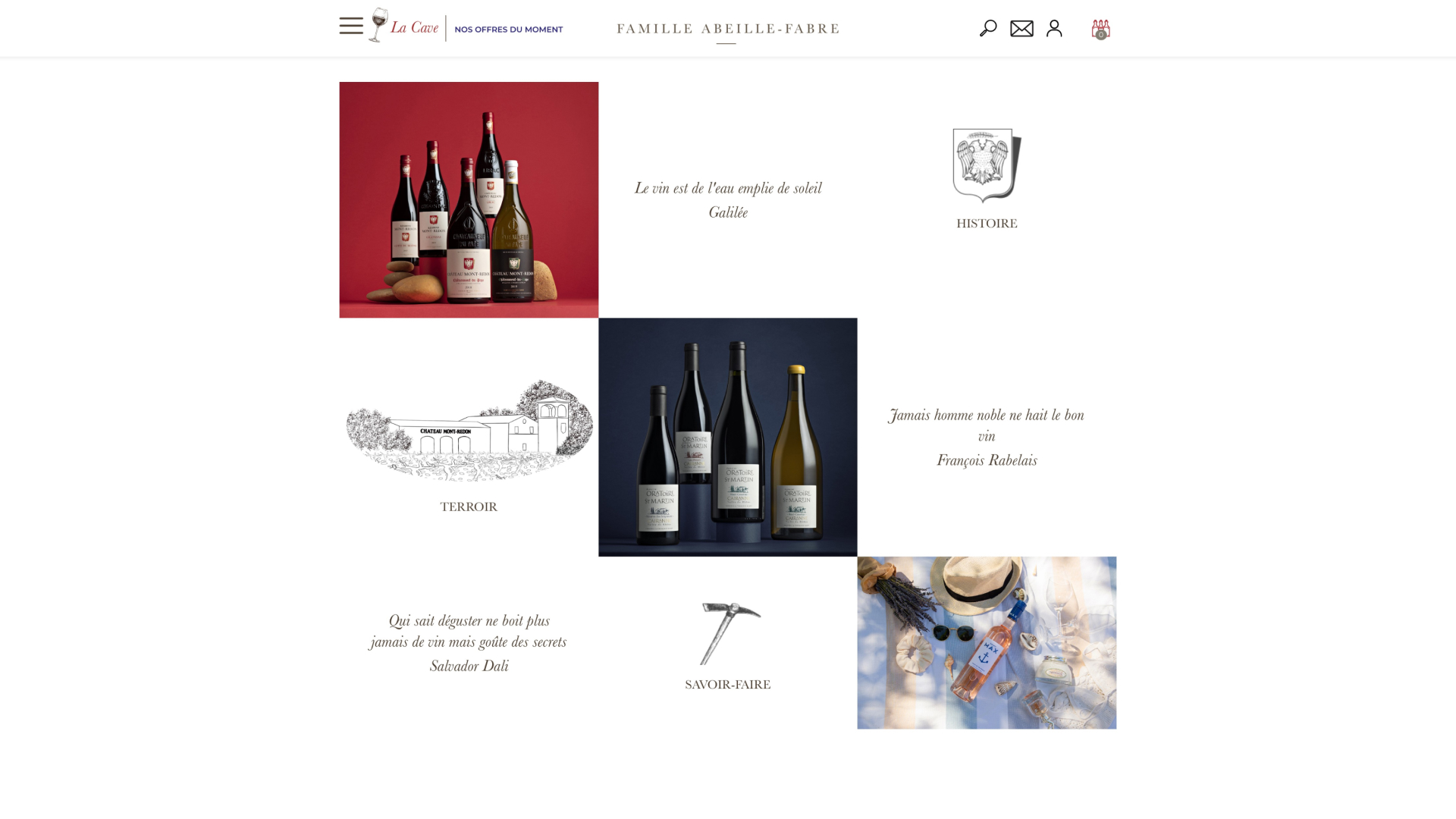 The footer is also less cluttered and better organized while retaining most of the existing content.
This footer serves as a conclusion to the website and is included in a prominently visible container that may evoke the labels found on wine bottles.
By keeping the footer spacious and easy to read, we ensure that users can quickly find the information they are looking for.
Before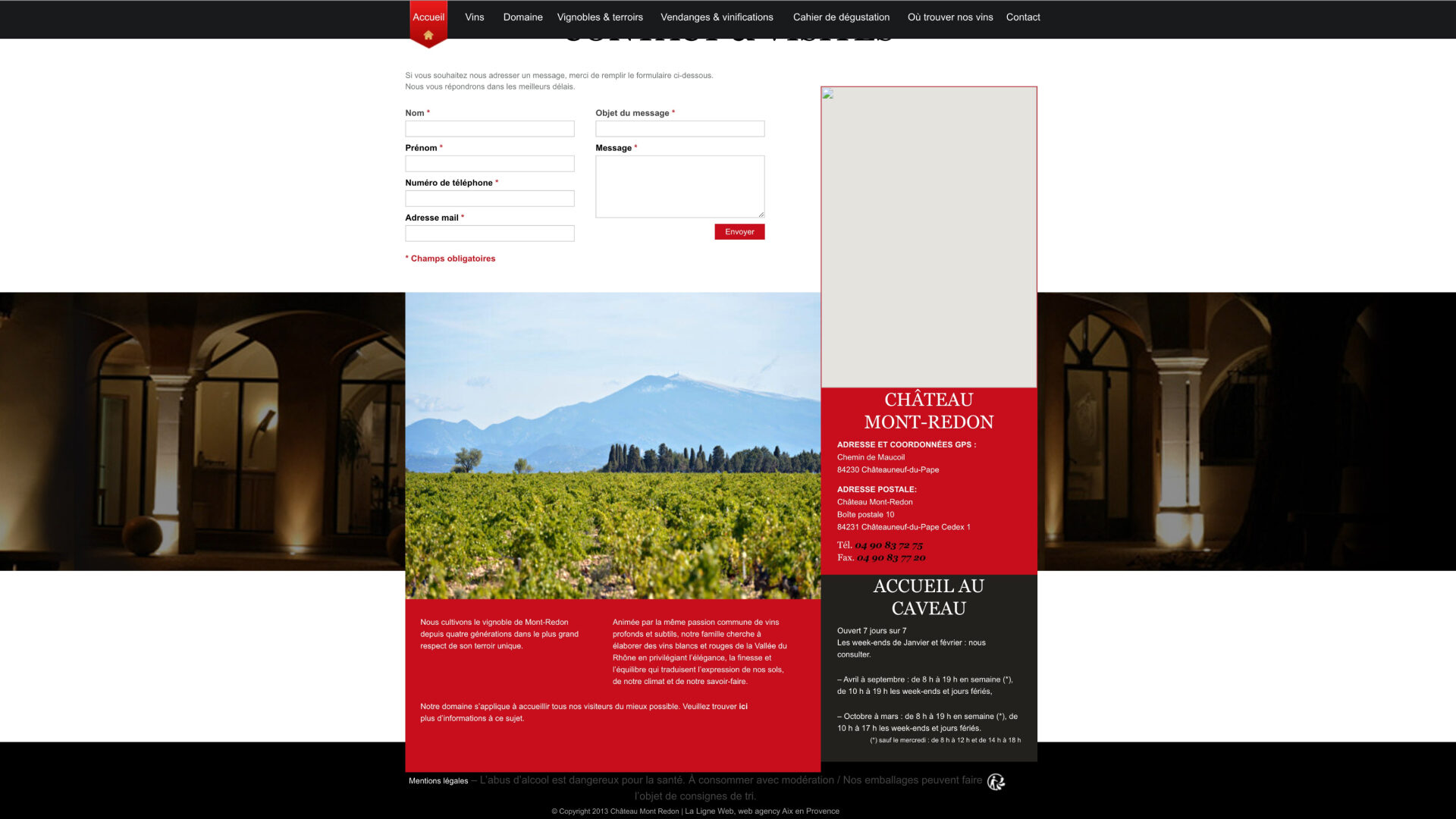 After